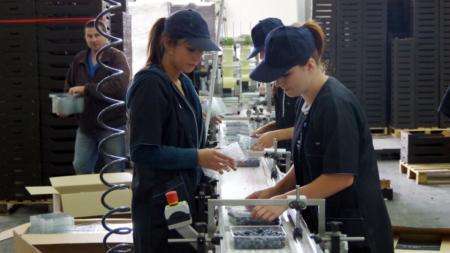 We offer deliveries of fresh fruit - blueberry, kiwiberry and chokeberry.
Immediately after harvesting, our fruit are pre-cooled and then sorted on Weco and A&B sorting lines, packed into plastic containers or boxes, and cooled. Owing to such technology, we can offer top quality products.
Annually, we produce 300 tons of first class blueberry from early July to end of August, 20 tons of kiwiberry (which is available from September to November), and 20 tons of chokeberry.
In the future, we will also offer honeyberry - as fresh fruit or for further processing.